2019 China 18 Day Panda Expedition
Dear Families, Friends, and Travelers – Welcome to the 2019 China 18 Day Panda Expedition! We have created two webpages dedicated to this exciting program so that travelers are as informed as possible throughout the process. The first page, Pre-Enrollment, is meant to share exciting details, highlights and pertinent info that participants will want to know before enrolling. Once enrolled, the Post-Enrollment page, is meant to prepare travelers for participation on the adventure ahead.
Please be sure to review the information on the appropriate page thoroughly and we can't wait to start our enriching adventure!
Travel Dates:
July 10, 2019 - July 27, 2019
WTT/SSA Contact:
Program Tuition:
$4,290

- or -

$4,076 with discount if paid in full

Airfare not included in program tuition

Estimated Airfare:
$1,500
Tuition Calculator
Our admissions team makes the payment process simple, offering multiple payment options and easy monthly payment plans.
Program Tuition: $4,290
Pay in Full
Pay in full at the time of enrollment and receive a 5% discount off your program tuition! Your program tuition with this discount would be:
$4,075.50
Payment Plan
Pay a $500 deposit at the time of enrollment, then we set up an automatic monthly payment plan. If you apply today, your estimated* monthly payments would be:
$1,439.24
* This is an approximate price. Your exact total will be confirmed by the Admissions Director upon enrollment.
China Panda Conservation
As the 21st century unfolds, it is clear that China will continue to take a leading role in shaping the way our shared world develops. The world's most populous nation – and dynamic economy – has as its backdrop 5,000 years of history and is home to a wide variety of rich cultural traditions and exotic cuisines. Furthermore, China is the world's fourth largest country in area, with wide geographic diversity and stunning natural beauty.
Your time in China can include visits to the Great Wall of China, Tiananmen Square, the Forbidden City, and exotic markets. You may choose to study Mandarin, Kung Fu, Chinese cuisine, Tai Chi, or calligraphy. Visit isolated villages and staggering Himalayan peaks on the Tibetan plateau, or learn from business leaders and government officials at thought-provoking seminars. You will bike through rice paddies and traditional farming villages, immersing yourself in the local community and landscape. We are excited to bring you to this wondrous land for an adventure you will never forget.
Conservation Expeditions
Conservation Expeditions invite students to participate in scientific research projects, learn about diverse ecosystems, and lend a hand in community-based biodiversity conservation efforts.
Program Highlights
---
Check out some of the possible featured experiences of your coming adventure! Each customized itinerary is unique, but these are just a few of the activities which may be available during your program.
Visit Wuhou Temple in Chengdu
Trek to the world's largest Buddha
Visit the Chengdu Giant Panda Base
Visit the unrestored portion of the Great Wall of China
Hand feed Giant Pandas at Dujiangyan
Explore the Longji rice terraces
Climb the Great Wall of China
The Itinerary
---
We work hard to create engaging, educational, and truly immersive itineraries for our travelers. However, we also know that travel can be unpredictable, so we always design our experiences to be flexible enough to allow for adjustments based on group interests, unexpected opportunities, and any weather or safety concerns that may arise during your program. Should changes to the itinerary occur, we will notify travelers and families as quickly as possible. 
| Date | Location | Description | Lodging | | |
| --- | --- | --- | --- | --- | --- |
| July 10 | USA - Chengdu | Today we'll depart the US and fly across the Pacific to the metropolis of Chengdu in Sichuan Province, China. | Airplane | | |
| July 11 | Chengdu, Sichuan | After crossing the international dateline, we'll arrive in Chengdu in the evening. We'll settle in at the hotel, have our first dinner together, and rest up for our upcoming adventure! | Chengdu Dreams Hostel | | |
| July 12 | Chengdu, Sichuan | After a good night's rest we'll have our big orientation and explore Chengdu, checking out the famous Wuhou Temple and eating our fair share of Chengdu's specialty street snacks on Jinli street. We'll also stroll over to the People's Park to hang with the locals while they get fit & socialize through ballroom dance, kite flying, taichi, and more! For dinner, we'll try our hand at expert level DIY Sichuan cuisine, hotpot! | Chengdu Dreams Hostel | | |
| July 13 | Chengdu - Leshan, Sichuan | After an early breakfast, we'll set out from Chengdu for Leshan. Here we will summit a sacred peak to visit the Leshan Buddha, the world's largest Buddha statue, which is carved into a massive cliff at the confluence of two rivers. After enjoying the big buddha up close, we'll head down the mountain and take a boat ride past the Buddha for an even better view and great photo opportunities. | Chengdu Dreams Hostel | | |
| July 14 | Dujiangyan, Sichuan | Early this morning, we'll make our way to the Panda Center at Dujiangyan to begin our volunteering program. Our tasks will including cleaning panda enclosures, preparing bamboo and "panda bread", as well as hand-feeding the pandas. We'll also watch a documentary about panda habitat loss, and learn about the breeding & reintroduction work that is currently being done. | Dujiangyan Panda Business Hotel | | |
| July 15 | Dujiangyan, Sichuan | Continued volunteering at the Dujiangyan Panda Center and free time to explore Dujiangyan village in the afternoon/evening. | Dujiangyan Panda Business Hotel | | |
| July 16 | Dujiangyan, Sichuan | Today, we'll visit the Chengdu Base of Giant Panda Breeding to see the more public facing side of panda conservation in China. We'll tour the facilities and also see the Giant pandas smaller cousin, the Red Panda. Another possibility includes heading to Panda Valley, where important reintroduction work is being done. We'll also get the insider's scoop by speaking with scientists working at the center about their research and the future of China's adorable mascot. In the afternoon, we have two options: a relaxing hike in the misty waterfalls of Qingcheng Back Mountain, where we'll enjoy stunning scenery and an escape from the heat. Or, check out the Dujiangyan Irrigation System, for which the region is known, and presents an impressive feat of urban/structural engineering that has been in use since the 3rd century. | Dujiangyan Panda Business Hotel | | |
| July 17 | Anlong, Sichuan | Visit and tour Anlong Village to learn about the work of Chengdu Urban Rivers Association & pitch in with some of their sustainable agricultural education programming. We'll enjoy tea and mahjong on the shores of the surging river while we enjoy the relaxed pace of life in rural Sichuan. We'll also have the unique opportunity to dine and sleep in local family homes. | Homestay in Anlong | | |
| July 18 | Chengdu - Xi'an | After a final morning in Sichuan, we'll hop on a train to Xi'an. As we fly through the countryside, we'll rest and recharge our batteries, play cards, journal, snack and/or practice our Chinese language skills with our neighbors. | Xi'an Hotel | | |
| July 19 | Xi'an | Upon arrival in Xi'an, we'll head to see the Terracotta Army of Qin Shihuang, the first emperor of China. Dating from 209 BCE, the full army and surrounding mausoleum are a must see! Later we'll visit another UNESCO world heritage site, The Giant Wild Goose Pagoda dating to the Tang Dynasty. We'll also explore Xi'an's distinctive gastronomical culture, sampling their world famous hand-pulled noodles and roujiamo (often dubbed the Chinese equivalent of a hamburger). | Xi'an Hotel | | |
| July 20 | Xi'an | Today we'll further delve into Xi'an's history by walking the Ancient City Wall, visiting the Shaanxi History Museum, and experiencing the Great Mosque. We'll sample the delicious street snacks of China's Hui Muslim ethnic minority group. | Xi'an Hotel | | |
| July 21 | Xi'an - Beijing | After a final morning in Xi'an, we'll hop on another train to Beijing for our final leg of the adventure. As we fly through the countryside, we'll rest and recharge our batteries, play cards, journal, snack and/or practice our Chinese language skills with our neighbors. | Drum Tower Hostel or Sleepy Inn | | |
| July 22 | Beijing | We'll arrive in Beijing and get settled in at our accommodations in the historic Ming dynasty hutong alleyways of the old city center. This afternoon we'll check out the Lama Temple, Beijing's largest active Buddhist temple. In the evening, we'll take a cooking class at The Hutong and try our hand at crafting the Chinese cuisine we've been enjoying (option of making dumplings or handmade noodles). | Drum Tower Hostel or Sleepy Inn | | |
| July 23 | Beijing | We'll begin our morning bright and early with a hutong scavenger hunt, exploring our neighborhood and soaking up Beijing's unique culture. We'll make our way to the Drum & Bell Tower Square for a demonstration of how time was kept by beating drums in ancient times. We'll then hop on the subway heading towards Qianmen, the old front gate of the city wall. We'll then walk through Tiananmen Square, and reflect on the past and current significance of the events that took place there. Eventually, we'll make our way to the Forbidden City, the Chinese Imperial Palace from the Ming Dynasty to the end of the Qing Dynasty. Time allowing, we'll check out the emperor's impressive collection of elaborate mechanized clocks from all over the world at the Hall of Clocks. After a busy day, we'll spend the late afternoon in Jingshan park for sweeping views of the Forbidden City from above. | Drum Tower Hostel or Sleepy Inn | | |
| July 24 | Beijing | Today we'll take a private bus out to visit the art districts in the northeast corner of the city. We'll learn about contemporary art, the role of artists in society, and visit studios to see where many of China's premiere practicing artists live & work. We'll engage in our own art education activity at Three Shadows Photography Art Centre. We'll also experience life in Caochangdi, a thriving urban village that is home to many world-renowned artists and galleries. On the way back into the city, we'll drive by the nearby Olympic Park, constructed for the 2008 Olympic games, to see the beautiful architecture of the Bird's Nest & the Water Cube lit up at night. | Drum Tower Hostel or Sleepy Inn | | |
| July 25 | Xiangshuihu | Today we'll make our way out to a rural village at the foot of the Great Wall of China. We'll hike through chestnut orchards, walk past the "Wild Wall" (unrestored section) and enjoy exploring this quiet, peaceful community. We'll be staying with the Hu family and have the opportunity to practice our Chinese with them and enjoy home-cooked meals. | Hu Family Homestay | | |
| July 26 | Beijing | For our final full day in China, we'll either engage in a cultural exchange activity with local students, or do further exploration of Beijing's rich culture. Options include experiencing stunning imperial ritual architecture during a visit to the Temple of Heaven, or testing our haggling skills while picking up last minute gifts/souvenirs at the famed Pan Jia Yuan Flea Market. We'll go out for our farewell dinner and have a Beijing specialty: Peking duck. We'll close out the celebration of our time together with a Karaoke party after dinner! | Drum Tower Hostel or Sleepy Inn | | |
| July 27 | Beijing - USA | Check out, head to the airport and fly home! 再见中国! | Airplane | | |
Accommodations
---
In order to provide a safe and memorable experience for our travelers, teachers, staff, Program Leaders and Country Directors, we follow strict guidelines when deciding on lodging, making reservations, and assigning program participants to rooms.

Travelers will always be grouped in rooms and/or sleeping areas by gender, and will never share rooms with people who are not associated with their Walking Tree group. Group Organizers and Program Leaders will be roomed separately from each other and from other students. Walking Tree partners with locally-operated, three star or equivalent hotels that are centrally located, clean, safe and wifi-enabled. 
Below are a few examples of our partner hotels. Although these are our preferred providers, they are subject to change based on availability. Your final itinerary will provide complete information on your accommodations in the cities you will be visiting.
Chengdu Dreams Hostel
Chengdu Dreams Travel International Youth Hostel combines comfort, location, and convenience to make this a great destination from which to explore surrounding Chengdu. Walk in any direction around the hotel for a profusion of great places to eat and shop.
Dujiangyan Panda Business Hotel
A clean, three star budget accommodation for groups working on Panda conservation projects at the nearby Dujiangyan Panda Base. A fun, panda-themed hotel that is a hit with our students!
Drum Tower Hostel
The convenient location of Drum Tower Hostel reduces commute times and eases busy travel days.  However, we have chosen to partner with this particular accommodation for its safety standards, comfortable and cheerful atmosphere, and commitment to good service.
Along Family Guesthouse
Somewhere between a homestay experience and a guesthouse, students are all lodged together in one large "courtyard-style" home owned and managed by the Zhou Family. Students eat meals together in a common dining room, cooked and provided by the Zhou family.
Hu Family Guesthouse
Students are all lodged together in a large, rural "courtyard-style" home owned and managed by the Hu Family. Students eat meals together in a common dining room, cooked and provided by the Hu Family.
Safety and Support
---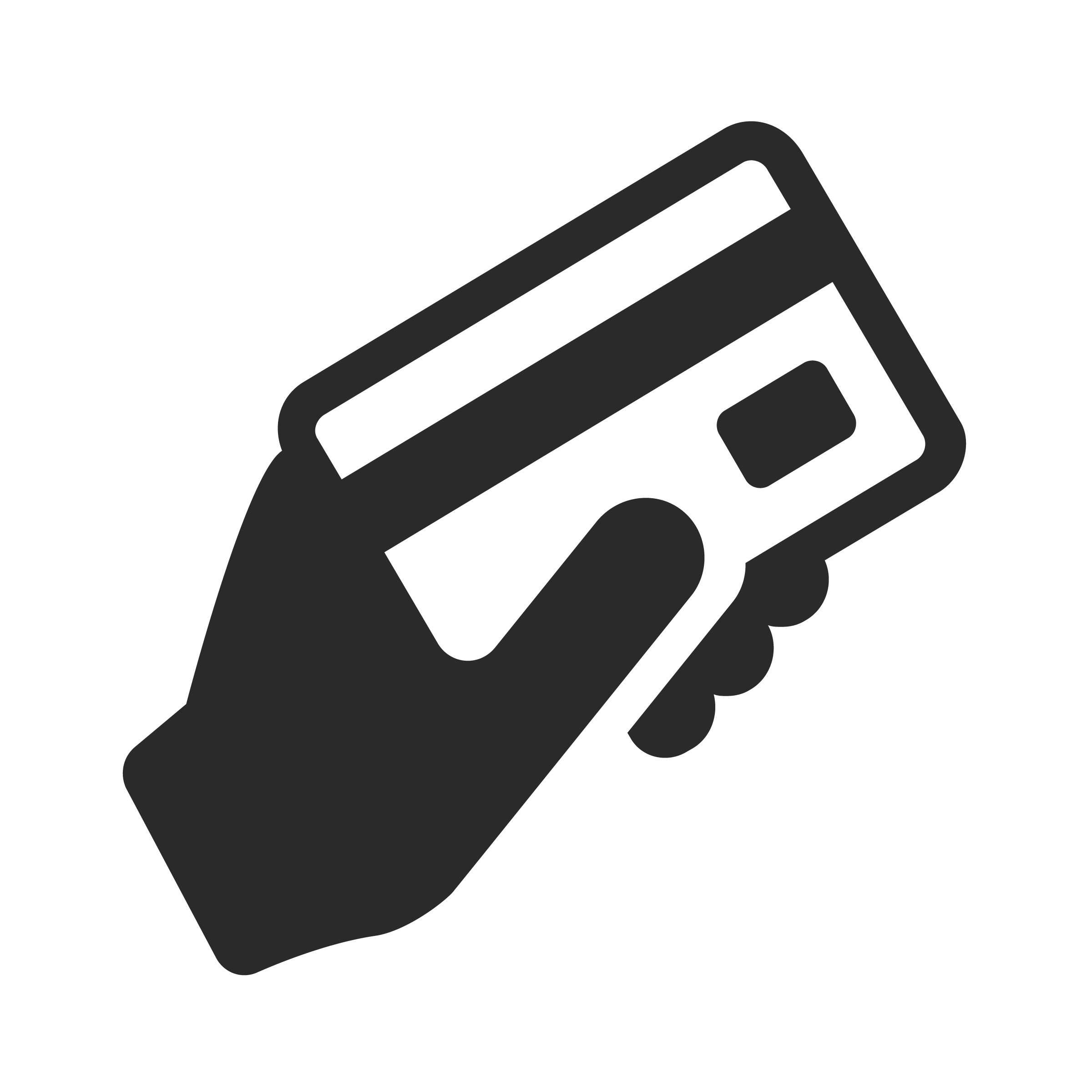 EASY FUNDRAISING & PAYMENT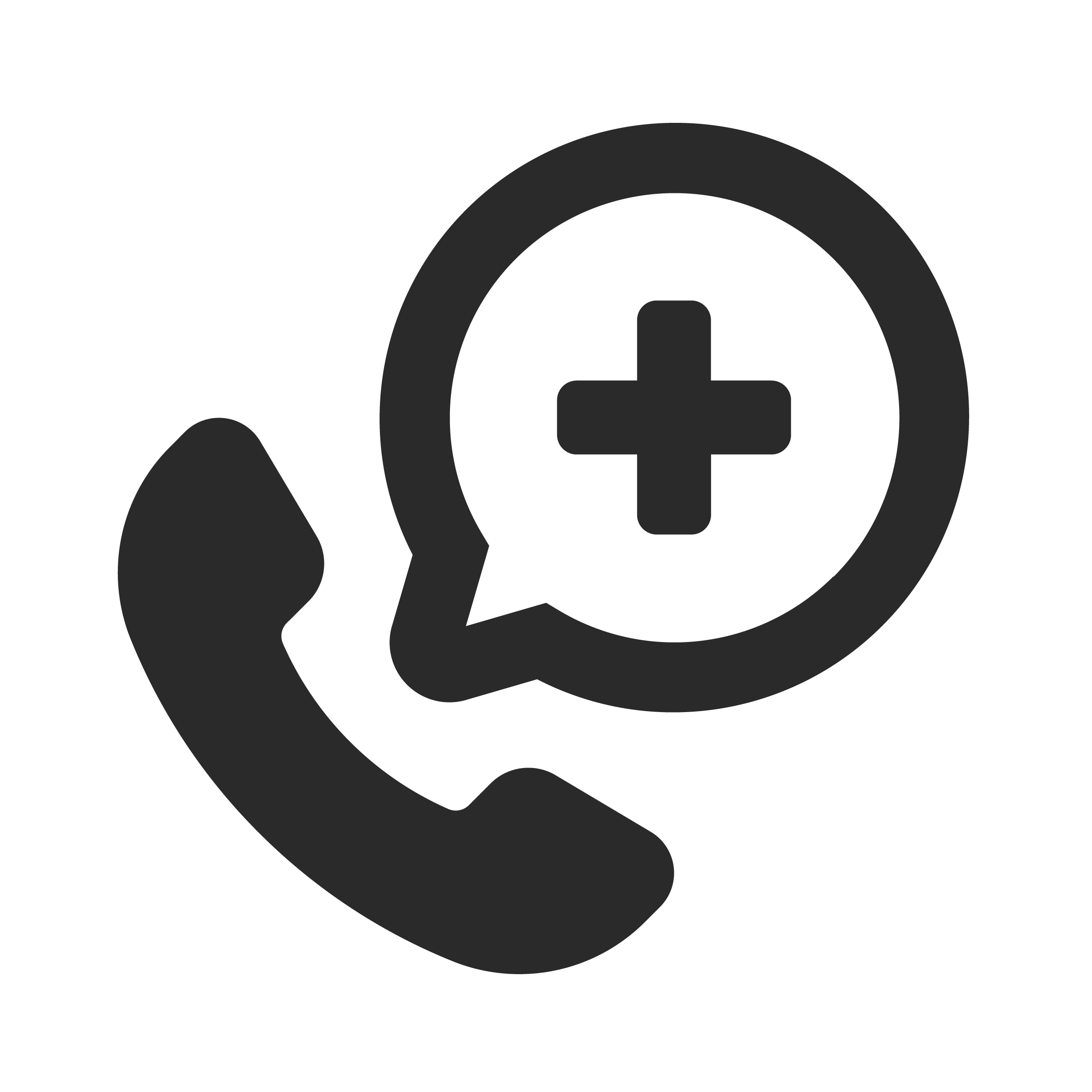 24/7 GLOBAL EMERGENCY LINE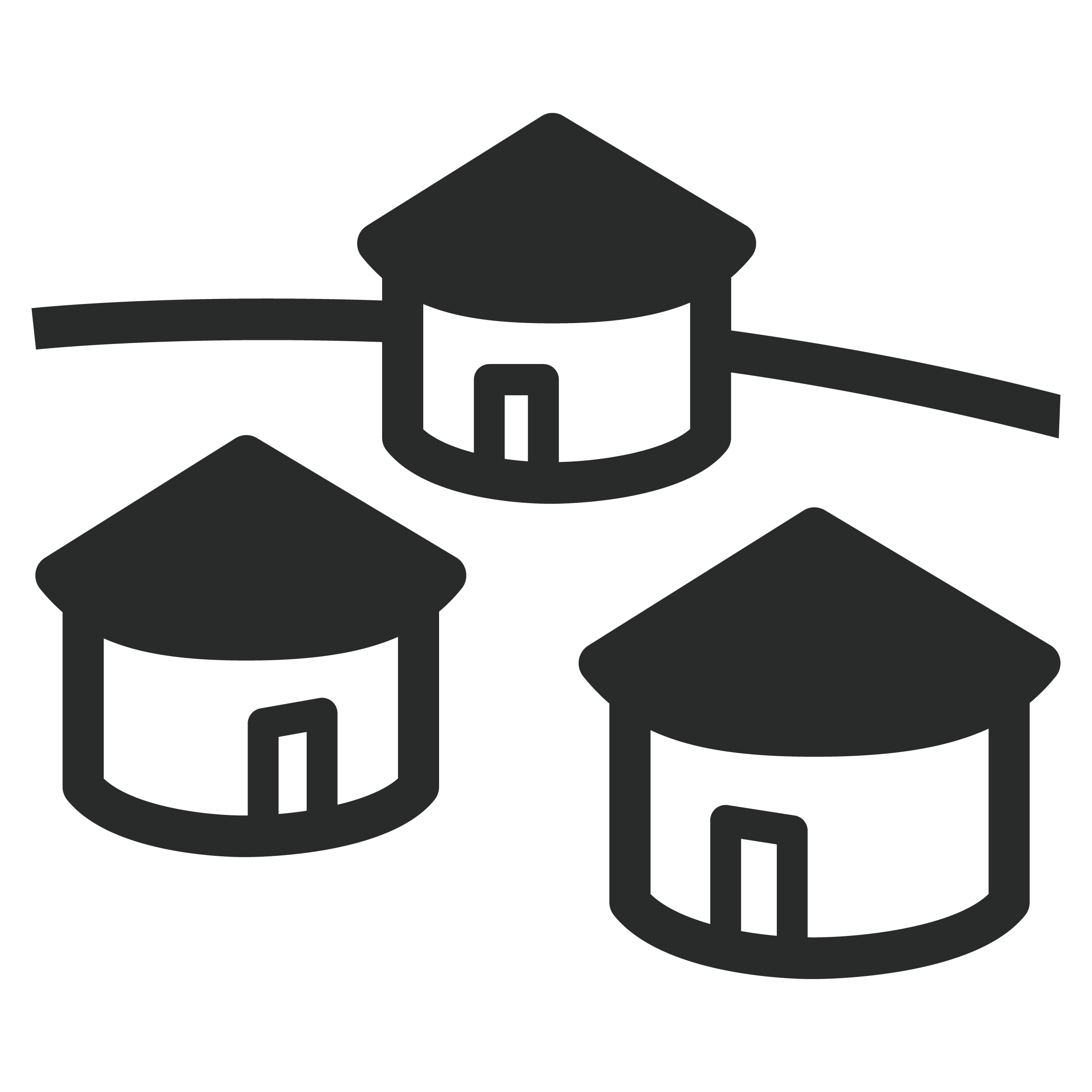 HIGHLY VETTED PARTNERS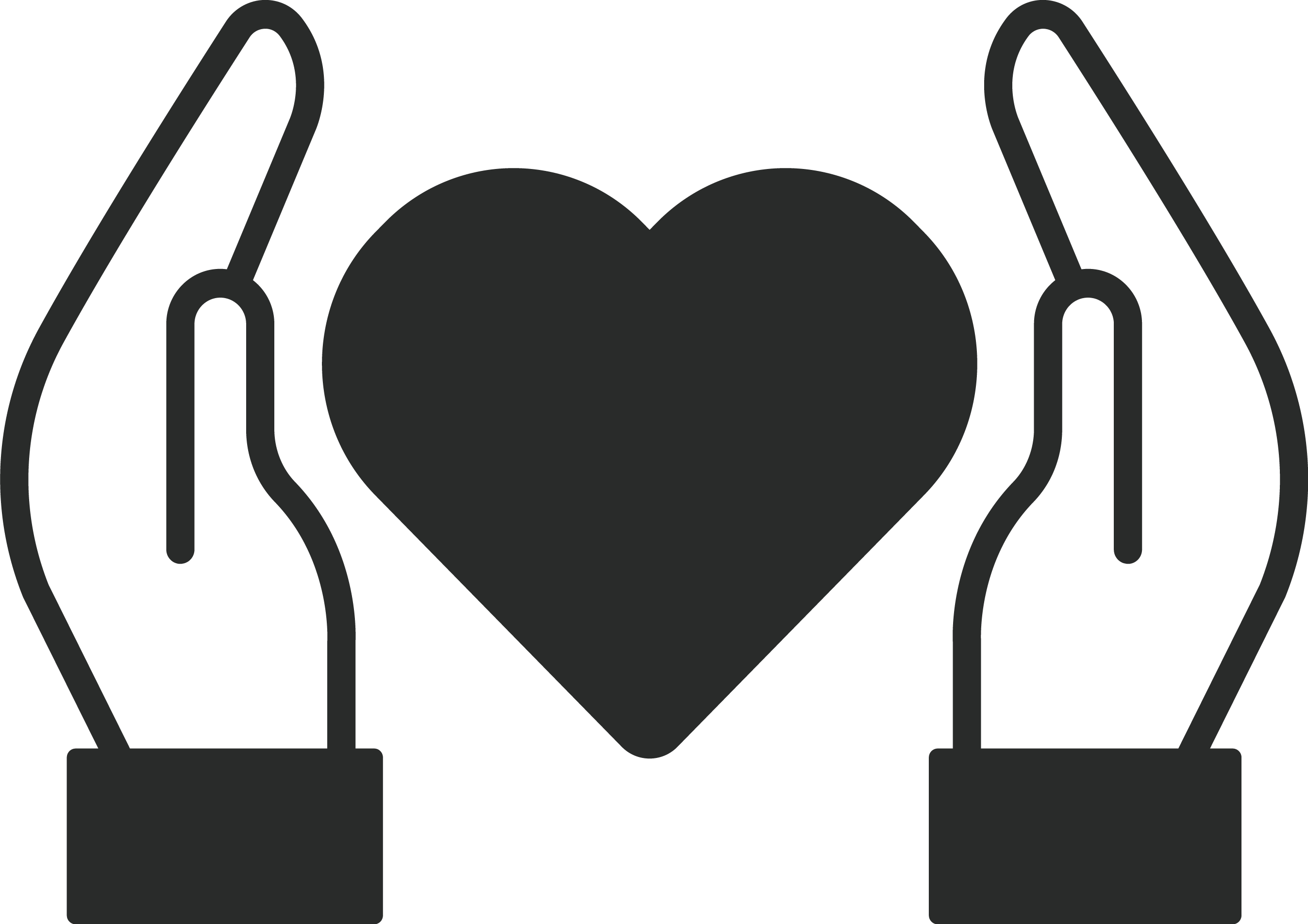 EXPERT LEADERSHIP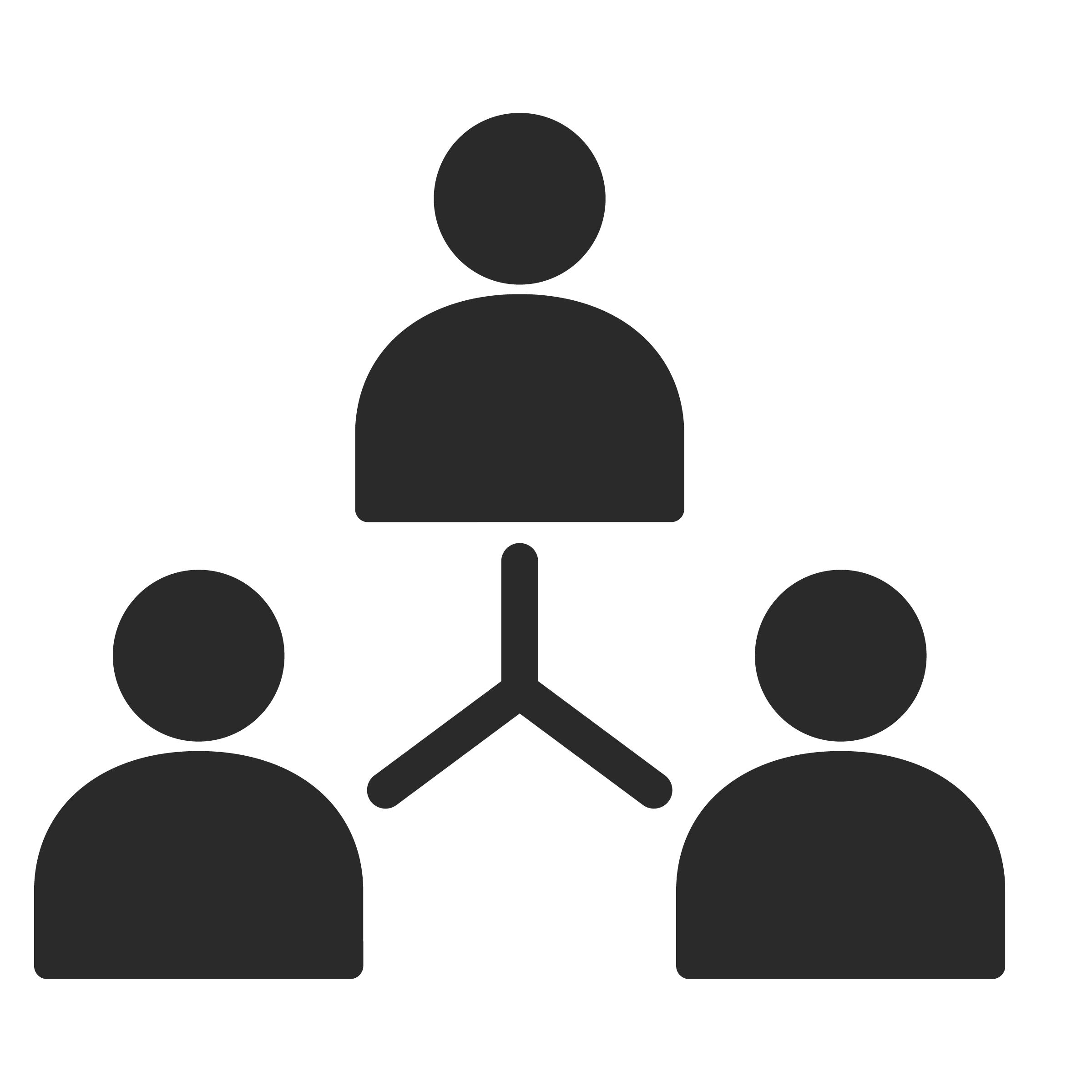 PRIVATE GROUP GUARANTEE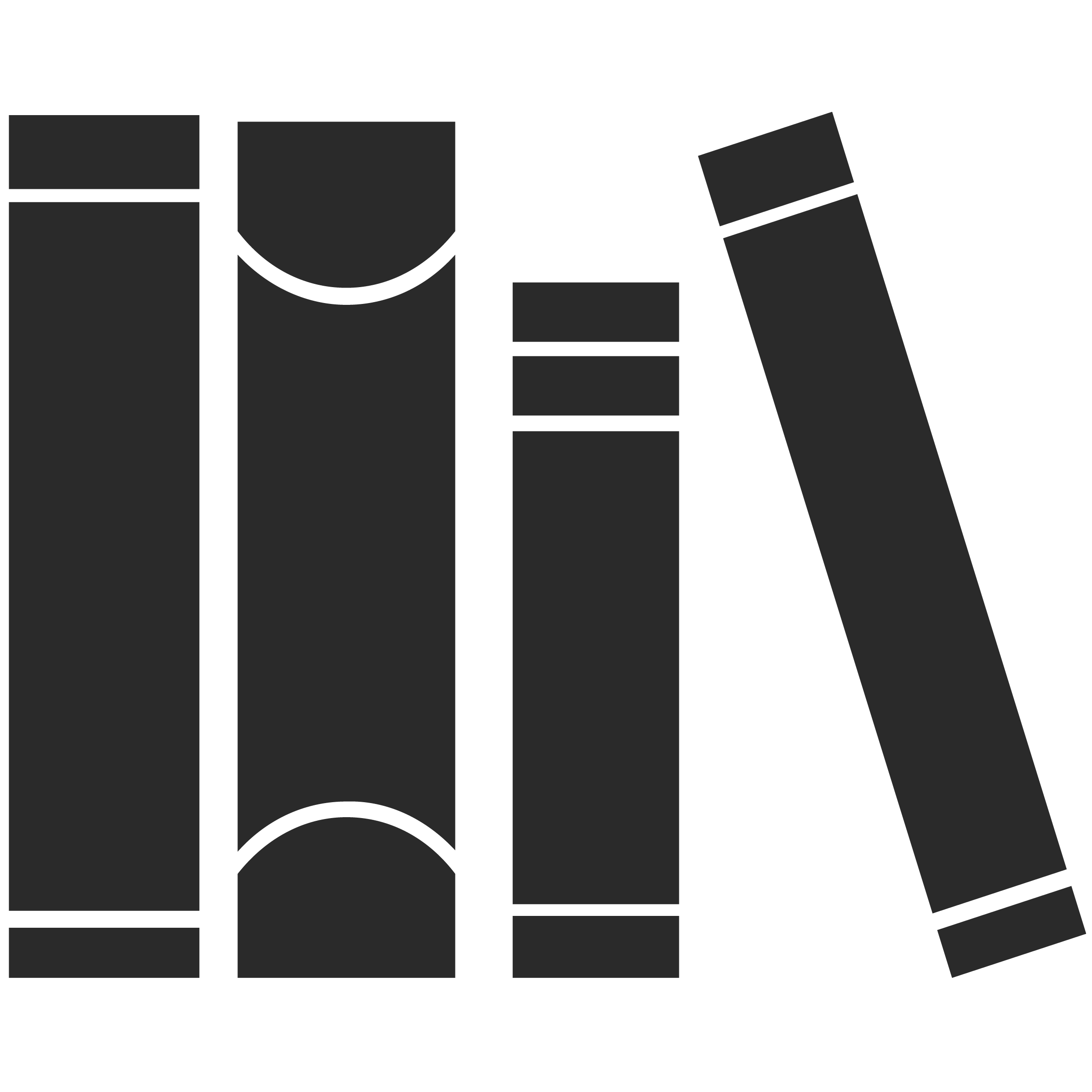 COMPREHENSIVE CURRICULUM SUPPORT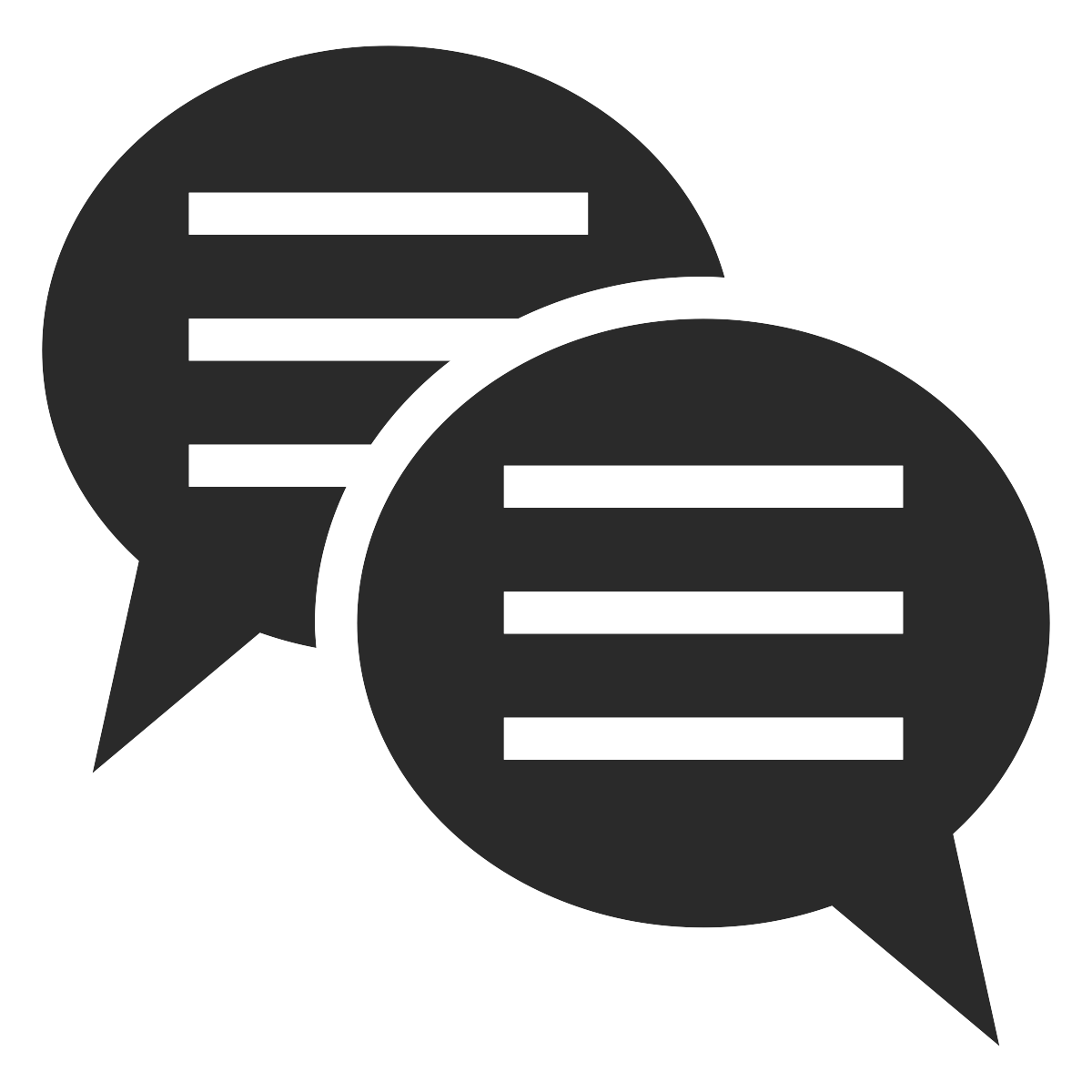 DEDICATION TO CULTURAL ENGAGEMENT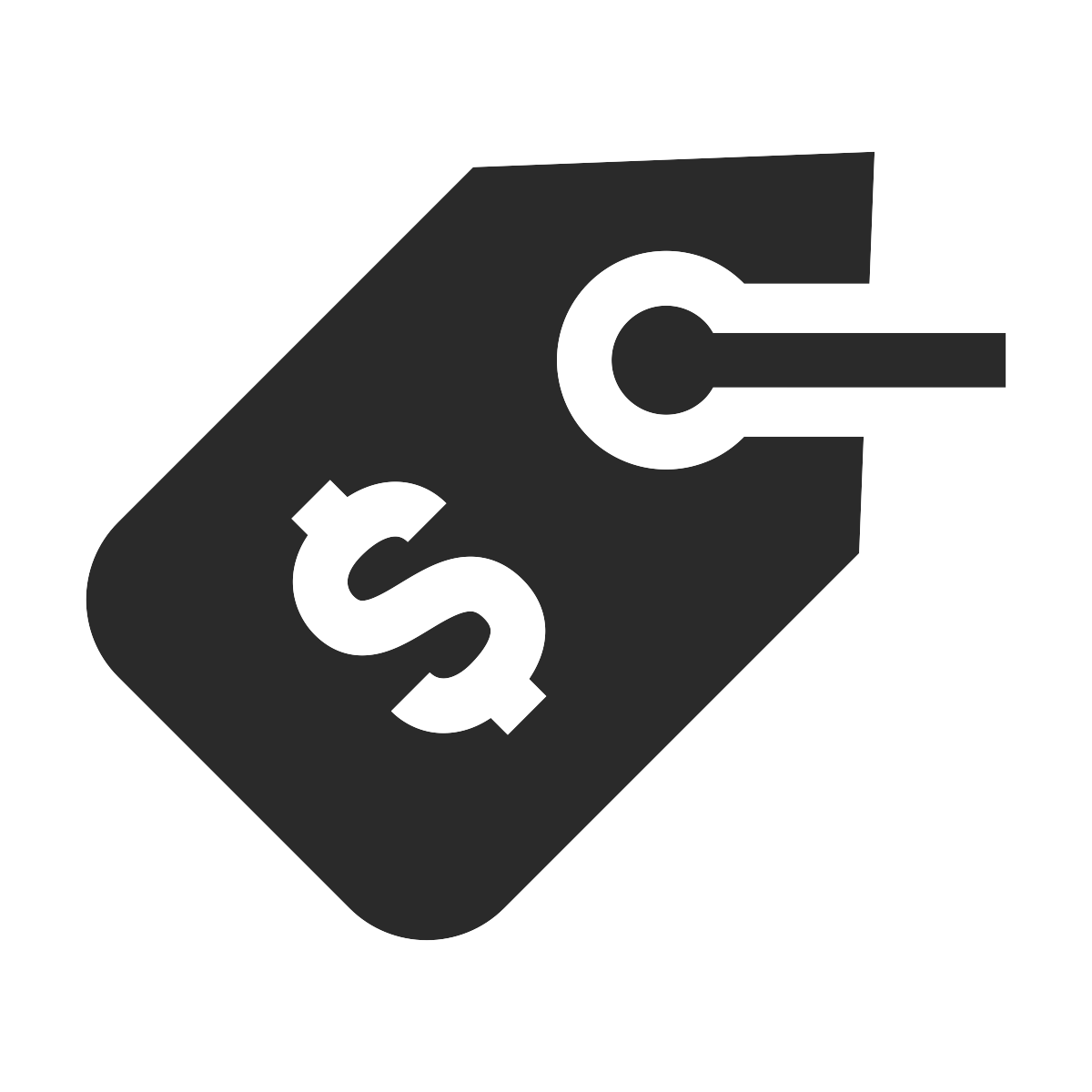 ALL-INCLUSIVE PRICING
My son had a wonderful experience in Costa Rica, helped to build a preschool classroom, and has created memories that will last a lifetime!
Jodi
Parent of traveler on Costa Rica Service Adventure
Your Adventure Includes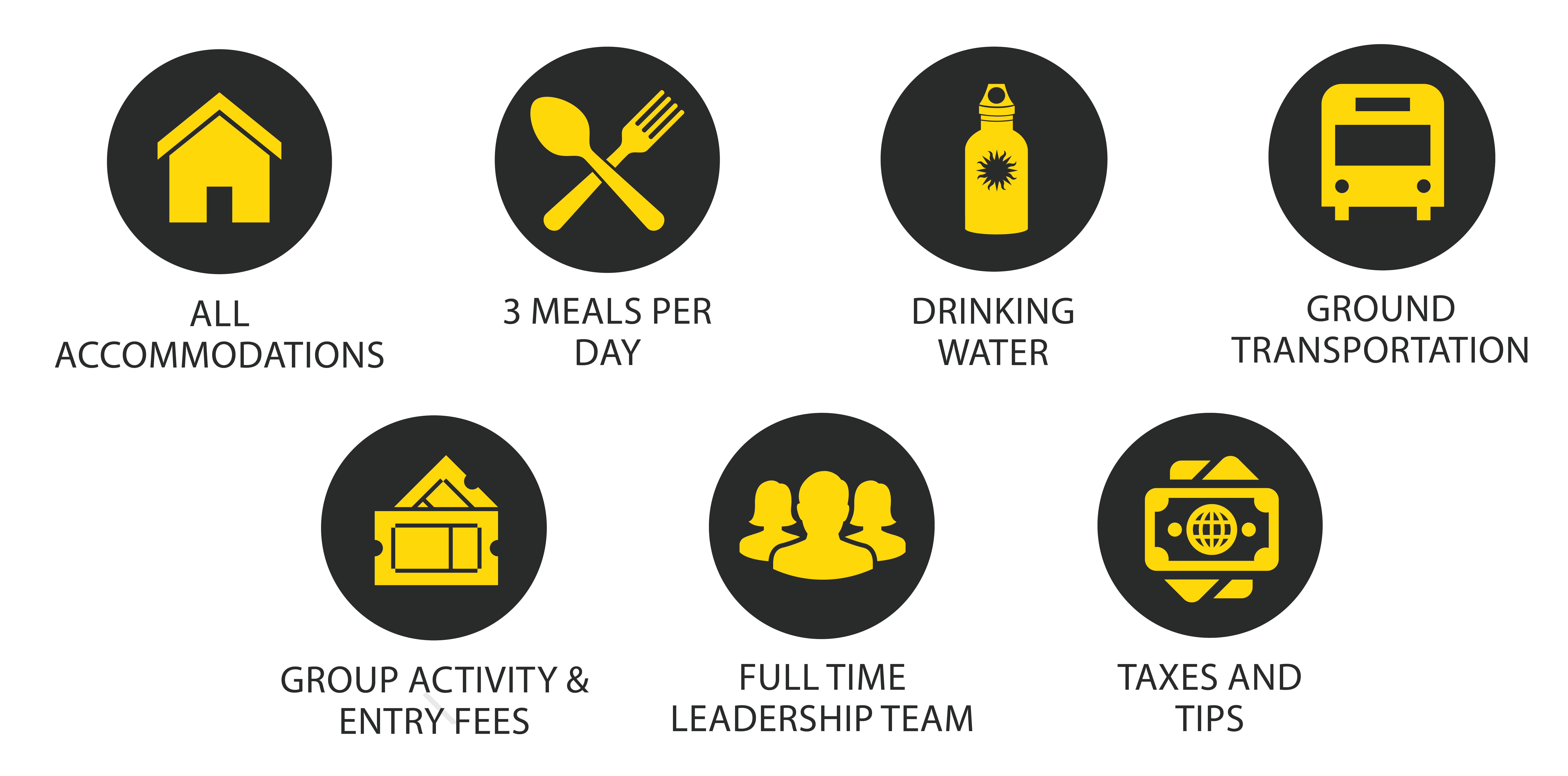 Group Airfare Not Included
In order to give our travelers the flexibility for choosing the best itinerary and payment (cash vs mileage, vs rewards) for their particular situation, we do not include airfare in our program tuitions. Please visit this link for more details. 
Program Tuition Excludes: Airfare to destination country, Travel insurance, baggage fees, airline minor fees, passport/visa fees, laundry, souvenirs, and activities not listed on itinerary.
Need to Raise Money? We have you covered.
Our travelers are provided with fundraising opportunities that are easy to implement and fun to take part in. Our flagship fundraiser involves selling bird-friendly, fair trade coffee from our host countries. There is no limit to the amount you can raise, so get started now by selling coffee or referring your friends to earn credit toward your program!
Resource Center
Why should high school students travel abroad? What happens if a participant gets sick? How quickly do we need to enroll? We're sure you have plenty of questions and we've got you covered! Visit our Resource Center to discover the answers to your most pressing questions and contact us anytime with additional questions.